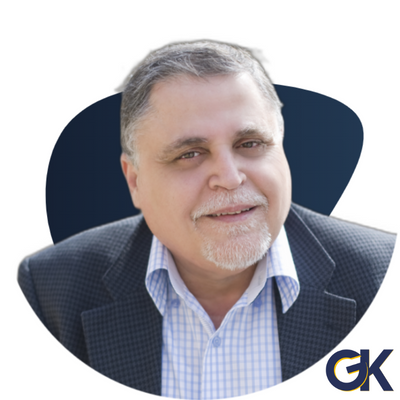 Empower Homeowners to achieve financial freedom through improved financial literacy, realistic cash flow planning, accellerating debt elimination - including mortgages, achieving a balanced investment portfolio, and planning to create and transfer generational wealth!
;
Say goodbye to your overwhelming financial troubles!
Meet George Kaadi, a Money Coach Master with a deep understanding of the intricate world of personal finance, including people's money beliefs and practical money management.
As your dedicated Money Coach, George Kaadi empowers you to attain financial freedom through improved financial literacy, debt elimination, and crafting a well-balanced wealth building - including investment portfolio.
With George, you rest assured of well structured plans towards your debt-free and mortgage-free life within a remarkable span of 10 years or less.
;
Testimonials
Witness the transformative impact George Kaadi had on these clients, leading them towards financial freedom!
"I must express my astonishment at the remarkable solutions he managed to devise in extremely challenging circumstances. It seemed like nothing short of a miracle. George assumed the role of a detective, identifying areas where money was being lost, and adeptly sealing those gaps, ultimately transforming a tough situation into improved financial gains."
Joanne Pierce
"Through the introduction of his 5-plan program, George Kaadi provided us with the means to attain financial literacy. He assisted us in crafting a realistic goal-oriented plan, enabling us to comprehend and effectively execute our financial strategies."

Andrew Hamilton
"Many individuals have found George Kaadi's planning program highly advantageous. It might be worth considering as a potential solution for your financial requirements, given his reputation as a transformative Money Coach."
Anwar Rabah, President of Magnum Wealth Partners
;